Artistic Statement

My work comes out of my life journey. It is not based on an identity with an artistic school or genre.

In my early years, I loved knitting and crocheting; the needlework class was my favourite lesson. But I did not see myself as an artist. I followed patterns. I did crafts. I had a desire to make things. But I was not creative.
Later, I began to experiment with colour. I developed technical skills associated with patchwork such as piecing and quilting but I did so following traditional established patterns. I still did not see myself as an artist ......

Read More ......

My Journey Into Textile Art

My journey into my creative life has one clear starting point and has then has many factors shaping and developing it. One of these has been my Jungian journey – that is my process of individuation, becoming myself, whole, indivisible and distinct from other people or collective psychology, although also in relation to these.

Where I see the starting point was when I was 12. I had whooping cough and was seriously ill, missing a whole term of schooling. When my mother was shopping I used to spend time in a shop I considered to be a magic place selling fabrics, knitting wools, threads and stockings, run by a lovely lady who took an interest in me. After a few visits she gave me a hexagon template and some mixed cotton fabrics ......

Read More ......
For more information contact me.
lgd@waitrose.com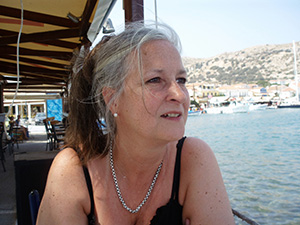 Louise Donovan - Textile Artist